Sto America's story begins in the United States. In 1979, Sto made the 'great leap' into the new world from Europe, setting up an US operation in Rutland, Vermont. After several years developing the unique features and requirements of the US products, Sto Corp. started to realize some phenomenal successes. Encouraged by this growth and market share, by 1986, Sto Corp. had expanded their market reach by offering it's products in Canada. A year later, and Sto Canada Industries was formed. Since 1987, Sto Canada has been dedicated to consistently setting new industry benchmarks around the needs of each and every customer.
We believe in 'Building with Conscience'.
That means ensuring that all building products are not only safe, effective and easy to install, but also environmentally responsible and sustainable. We know you're always looking for the smartest and newest technology, to create beautiful and comfortable buildings that perform beyond expectations.
That's exactly what our products help you achieve. Products like our wall systems, coatings and finishes are consistent favorites among professionals, contractors and property owners alike. Whatever your needs may be, we offer products for every type of building project; whether it's new construction, restoration or panelization, commercial or residential work.
As an architect or specifier, you need to focus on aesthetics and feasibility. As a contractor, you need products that are easy to work with. As a building owner, you need to keep your property value high and your costs low. Whatever your role, Sto understands your unique needs, and delivers the smart, innovative materials and solutions that make your job easier. That's what makes us an innovative leader in integrated exterior wall systems. But we don't stop there.
When you combine that commitment to product support and innovation with value-added offerings like consultative design and colour services through Sto Studio or training in proper application techniques through the Sto Institute, you get an integrated exterior wall system solution unmatched in the industry.
That's a promise we stand behind.
The Sto Group
GLOBAL PRESENCE • LOCAL KNOWLEDGE

Since introducing the world's most energy efficient and easy-to-apply insulation and finishing system in 1963, Sto has been dedicated to consistently setting new worldwide industry benchmarks around the needs of each and every customer.
Sto is comprised of numerous subsidiaries, branch offices, distributorships, plants, warehouses and countless successful projects around the globe. This far-reaching network facilitates progress in technology, provides accessibility for customers worldwide and creates a solid foundation for future growth. We are the only manufacturing company in the building industry that is ISO certified in the United States, Germany and China.
For more information on Sto's worldwide locations visit our International Site at:
www.sto.com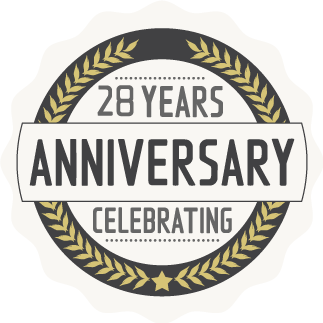 more than a quarter century in Canada
As Sto Canada celebrates its 28th anniversary, the company remains true to its long-standing tradition of innovation and technical excellence; becoming the first and only manufacturer to receive a CCMC evaluation for liquid-applied, water resistive barrier sheathing membrane behind all claddings.
North American & Global Locations