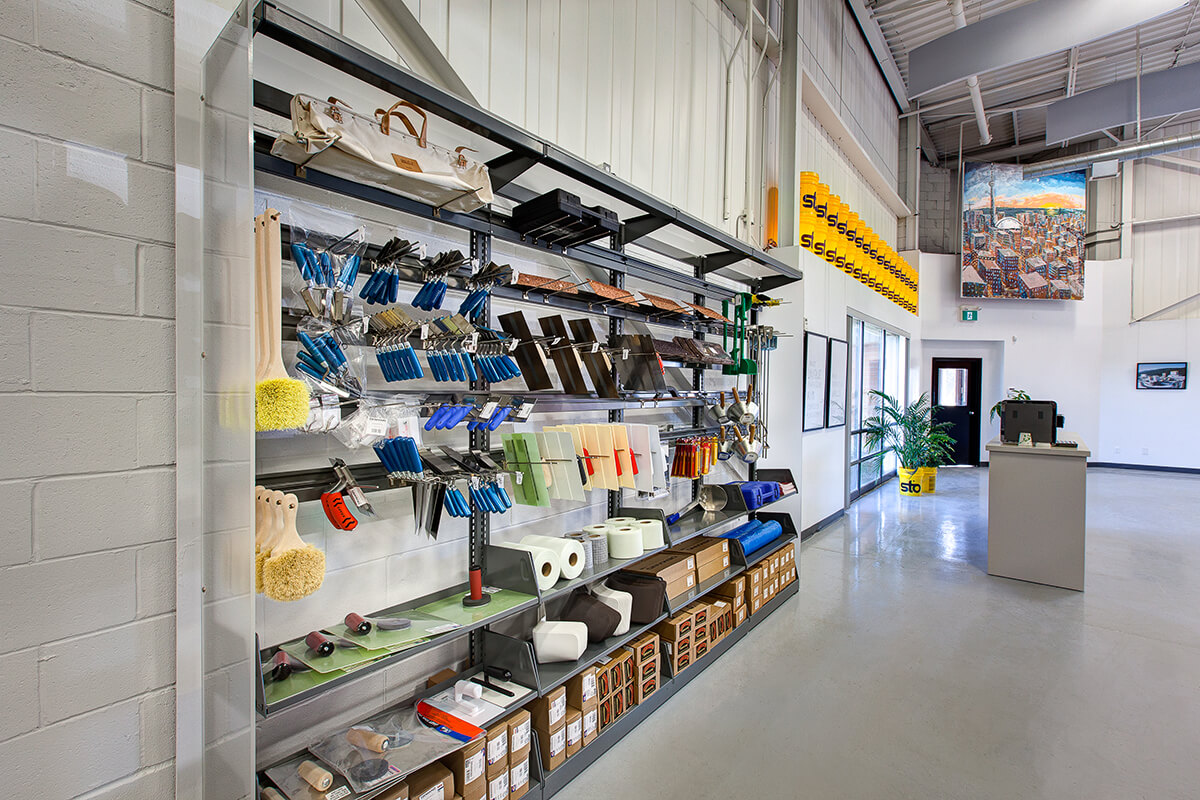 Sto Operating Its First Sales Centre in Canada
Sto, the innovative leader and producer of a broad range of versatile cladding and coating systems for building construction, maintenance and restoration, has launched its first sales centre in Canada. Sto Canada Ltd.'s Toronto Sales Centre began operating March 1, and is now open Monday through Friday from 7AM to 5PM at 1821 Albion Road, Unit 1 – 2, Etobicoke, Ontario.
Applicators and contractors in the area will be able to shop for a variety of Sto products carried in the nearly 10,000-square-foot centre. Sto has been selling building materials in Canada for 29 years, through 30 distribution locations from Nova Scotia to British Columbia. The new sales centre is a model that the parent Sto Germany has been using for many years, and eight decades of German experience, engineering and innovation is now available to customers in its first Canada-based store.
"We're excited about operating Sto's first sales centre in Canada and what that means for our customers, especially in the Toronto area," said Sto Canada General Manager Bob Storey. "With this new centre, we are bringing Sto's unique corporate culture directly to the local applicators, contractors and other customers. Sto's exceptional commitment to R&D ensures our customers will have the best solutions for their needs in the construction industry. The sales centre model has been successful in several other Sto countries, and we're pleased to now be able to sell directly to our customers in the Toronto area."
Sto has maintained memberships and affiliations with numerous Canadian building envelope organizations. In addition, Sto is among the founding members of the EIFS Council Canada, an organization dedicated to establishing industry-wide standards. In 2012, Sto became the first and only manufacturer to receive a CCMC evaluation report for a liquid-applied, water-resistive barrier as a sheathing membrane behind all claddings.