Elevate the Experience that Your Property Delivers
Buildings now serve as more than just a functional place. They are an emotional experience to all visitors. Whether it is the exterior aesthetics or the interior comfort level, Sto helps you enhance these experiences. We offer an endless variety of surface finishes and cladding materials in concert with fully engineered wall systems that are sustainable, durable and easy to maintain.
Our goal is to give you unmatched creative freedom, the ability to establish the design aesthetic that best illustrates and illuminates your creative vision.
For us, the process begins with the visuals and ideas that inspire you. You pick the aesthetic — the character, color and form for your building — and we'll provide the products that realize your design vision. We can turn your creative inspiration into a beautiful, sustainable, fully engineered cladding system.
The promise? Total design freedom in color and texture, finish and material options, in high-performance cladding systems. The key to unlocking your project's full potential is the idea that anything is possible.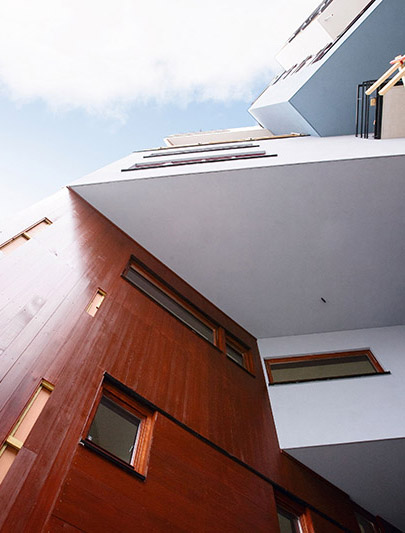 Throughout Sto's history, we have set a precedent for innovation that advances wall system technologies. We invest heavily in research & development worldwide resulting in numerous patented products and processes that are unmatched in their performance.
Durability and occupant well-being are built into everything we do. Our fully engineered wall systems, incorporating all control layers, enhances energy efficiency, sustainability, durability, and occupant comfort. We offer a wide range of systems to fulfill requirements for any building type – enhancing performance, minimizing liability and reducing total lifecycle costs.
Our products are all backed by industry-leading design, technical, installation and maintenance expertise, but its our people that sets us apart in the industry. Sto's employees are advocates for technical mastery in pursuit of a sustainable and beautiful built environment.
Whatever your role, Sto understands your unique needs, and delivers the smart, innovative materials and solutions that make your job easier.
Wherever your inspiration leads, we'll be there.
Whatever your inspiration, your aesthetic, or your color palette, you can achieve it with Sto. It could be stone or tile, glass, brick or wood. Virtually any aesthetic you can imagine is possible.
Sto's customizable finish solutions invite you to experience unlimited aesthetic possibilities:
No matter what cladding material you choose: wood, brick, metal, stone, fiber cement, glass or finish, we'll deliver them with one of our high-performance, fully engineered Sto wall systems.